The nrg prime 4BUSINESS1 energy plan provides the electricity supply for your business with exclusive priviliges.
With energy at cost + 0,0299€/kWh and full participation in state subsidies, it makes daily business operations easy. And that's not all!
Because with every new connection nrg prime 4BUSINESS1 gives you exclusive benefits: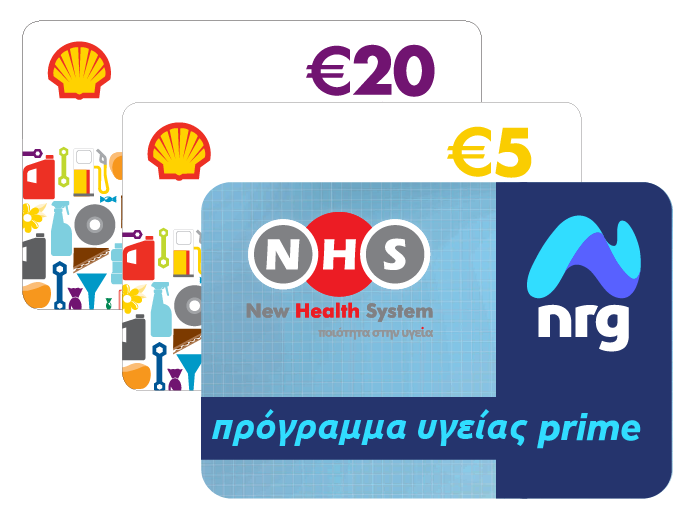 Preferential discounts on the fixed fees.

Zero guarantee deposit for standing bank orders.

Smart points to match your consumption every month.
During the time period 01.08.2022 - 31.12.2023 all supply charges of the specific plans are suspended pursuant to the provisions of article 138 of Law 4951/2022 | FEK Α' 129/04.07.2022, MD FEK B' 3312/18.05.2023 and MD FEK B' 4802/28.07.2023. Further information regarding the supply charges in force during the above specific time period can be found here.
Zero guarantee deposit with activation of standing bank order.
SUPPLY CHARGES
Energy rate: 1,18€ M.T.A + 0,0299€/kWh
The electricity supply rate of the plan shall be determined on the basis of the first published by IPTO weighted average purchase price 'M.T.A.', which is published monthly and ex-post here
Discounts on the fixed fee:
€4/month with e-bill and standing order

€5/month with standing order

€8/month with e-bill
Initial fixed fee: €9/month
The monthly fixed fee amount is 30 calendar days. The charge (1.18 x M.T.A.) + 0.0299€/kWh refers to the competitive arm of the tariff.
NOW FREE SUBSCRIPTION, VALUED AT 75€!
Applies to ne connections between 21/10/2022 to 30/9/2023
To activate e-bill, enter mynrg and select e-bill from the settings. See step-by-step instructions to activate e-bill here.
REGULATED CHARGES:
Find out about the regulated charge here.
Regulated charges are the same for all consumers, regardless of the energy provider they have chosen and defined by the applicable legislative framework according to the type of supply.