You win
€50
ΙΚΕΑ Giftcard
The GAS 4Uni promo is ideal for the natural gas supply of a university student house with independent heating.  It offers 15% FREE NATURAL GAS every month for 2 whole years plus extremely low supply rates. And, there is more! Every new gas supply connection under the promotion plan GAS 4Uni wins an IKEA €50 Gift Card for purchases ikea.gr! Furthermore, you win 2.000 Smart points towards thousands of products at allsmart.gr.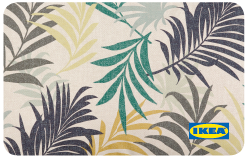 With Gas 4Uni you enter a lottery for Uni(que) Gifts! The offer is valid until 31/1/2021, find out more here
Final Unit Starting Price Of Each Quarterly Auction + Trading Margin: 0,0095€/kWh
-15% FREE NATURAL GAS
Fixed Price: 4€/month
Price list
Zero guarantee deposit for payment via standing bank order
(Title Transfer Facility Price + 0,0024) + Trading Margin
€0.0095
Fixed charge / month
€4.00
With this programme you earn
with every new connection
with every consumption euro
Διαθεσιμότητα Φυσικού Αερίου
Δείτε τις περιπτώσεις ανάλογα με τη διαθεσιμότητα φυσικού αερίου στην περιοχή σας.
Δείτε Τώρα