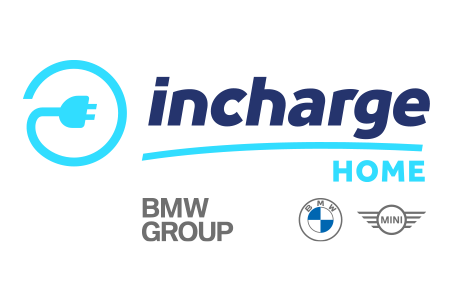 The Promotion "incharge HOME BMW GROUP" is designed to satisfy specifically the home charging needs of Electric and Plug-in Hybrid BMW / BMWi  /MINI owners.  It offers competitive energy rates for all your charging needs.

See more about the electromobility subsidy plan "kinoumeilektrika" here

*Free electricity corresponds to 1.400 kWh/year which cover a distance of ~10.000 km and it is applied on the competitive charges part of the incharge HOME price list. 
Free charging at all Motor Oil group fuel stations
COMPETITIVE CHARGES:
Initial Day Energy Charge 0.1025€/kWh
With 30% discount for prompt bill payment
Final day charge 0.07175€/kWh
Initial Night Energy Charge 0.07897€/kWh
With 30% discount for prompt bill payment
Final night charge 0.05528€/kWh
Fixed energy charge 2.8€/month
The fixed energy rate concerns 30 calendar days. The price list does not include the corresponding V.A.T.  The day price 0.07175€/kWh and the night price 0.055279/kWh concern the competitive part of the invoice, unless an adjustment clause is activated and is valid for a 24-month contract without the charger subsidy or for a 36-month contract with the charger subsidy.
ADJUSTABLE CHARGES:
Find out about Adjustable Charges here.
The regulated charges are the same for all consumers, regardless of the energy provider they have chosen and are determined by the Ministry of Environment and Energy, depending on the type of supply.
With this programme you earn