You win
€25
Shell Giftcards
Electricity 4BUSINESS 1 makes life easier for any Business since it offers you significant reduction in your operating costs, with 30% FREE ELECTRICITY each month for whole year, as well as extremely low rates per kWh!
And that's not all! Because with every new Electricity 4Business 1 program connection you get €25 Shell Giftcards to cash in Fuels and Gas Station products.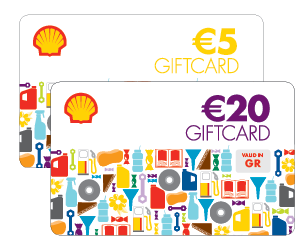 Initial Energy Charge 0,09971€/kWh
Final price 0,0698€/kWh + fixed charge
Zero guarantee deposit for payment via standing bank order
COMMISSION CHARGES:
Energy Charge 0.09971€/kWh
30% Free Electricity every month
< 2000kWh/4 months
5.5€/month
> 2001kWh/4 months
7€/month
The fixed energy rate concerns 30 calendar days. The price 0.0698€/kWh refers to the competitive part of the invoice, unless an adjustment clause is activated.
ADJUSTABLE CHARGES:
Find out about Adjustable Charges here.
The regulated charges are the same for all consumers, regardless of the energy provider they have chosen and are determined by the text legal and regulatory framework depending on the type of supply.
With this programme you earn
with every new connection
with every consumption euro