You win
€50
Shell Giftcards
The Electricity CONNECT plan is the ideal solution for your energy needs at home and at your business, since it allows you to combine your electricity supply at your home with Smart nrg and your business and enjoy ZERO fixed charge for your business, regardless of the category you fall under!
And that's not all! Because with every new Smart nrg program connection you win:
- €25 + €25 Shell Giftcards to cash in Fuels and Gas Station products.
- 20% discount on all Smart home products at allSmart.gr. Learn more here.
- 3.000 Smart points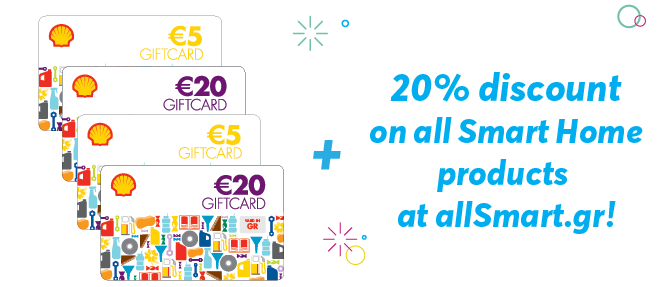 Up to 30% FREE ELECTRICITY for your business
and even greater savings for the electricity in your home
Zero Fixed Charge + Zero guarantee deposit for payment via standing bank order
With this programme you earn
with every new connection
with every consumption euro