You win
100€
Shell Giftcards
The TOTAL nrg4ALL is the perfect cost-effective solution for your home, combining the lowest market rates for both electricity and natural gas, plus you get 35% FREE ELECTRICITY & 30% FREE NATURAL GAS every month for 2 years!
And that's not all! Because with every new Total nrg 4ALL program connection until February 15 you get a €50+€50 Shell Giftcards to cash in Fuels and Gas Station products.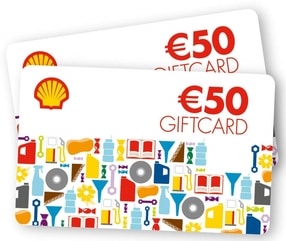 Electricity:
Initial Energy Charge 0,09971€/kWh
Final price 0,0651€/kWh + fixed rate

Natural gas:
Final Unit Starting Price Of Each Quarterly Auction + Trading Margin: 0,012€/kWh
-30% Free Natural gas
Price list
Zero guarantee deposit for payment via standing bank order
Competitive Charges
Energy Charge 0.09971€/kWh
35% Free Electricity every month
Fixed energy charge 5.5€/month
The fixed energy rate concerns 30 calendar days. The price 0.0651€/kWh refers to the competitive part of the invoice, unless an adjustment clause is activated.
Natural Gas fixed charge
(Title Transfer Facility Price + 0,0024) + Trading Margin
€0.0120
Fixed charge / month
€4.00
Adjustable Charges
Find out about Adjustable Charges here.
The regulated charges are the same for all consumers, regardless of the energy provider they have chosen and are determined by the Ministry of Environment and Energy, depending on the type of supply.
With this programme you earn
with every new connection
with every euro of consumption